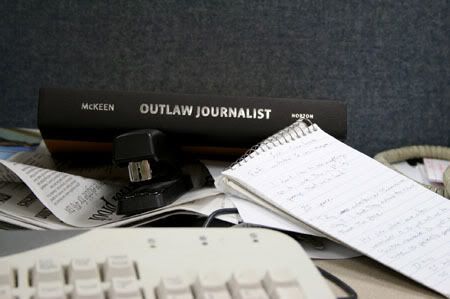 I sat in the parking lot of Baptist Hill High School, reading. Other people arrived in their cars and trucks to hear their mayor talk. Turns out this mayor is a welcome change. One and a half years ago, people brought their anger and pig testicles and tears to Hollywood, South Carolina town hall meetings.
The projector didn't lower in the basketball gym, the meeting spot. The computer presentation sat on the brick wall instead.
"One thing after another," a woman said. But she kept smiling because of luck.
The meetings are quieter than they used to be. People come in their Sunday best anymore, instead of their ill tempers.
--
The book told me Hunter S. Thompson used to like newspaper design. I never knew.
Labels: books, Hollywood, Hunter S. Thompson, reading, South Carolina