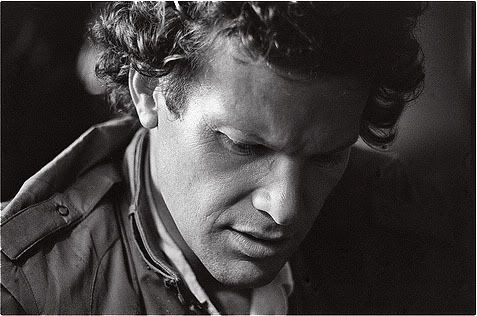 Reporter Doug Pardue reads documents related to a story on drug kingpin Roberto Suarez while on assignment for the Roanoke (Va) Times in Santa Cruz, Bolivia in May 1986.

He is now a Special Assignments Editor at The (Charleston, SC) Post and Courier.
Today was one of those days where I re-examined what I was doing...and I realize it's exactly what I want to be doing.
Labels: Doug Pardue, journalism, newspaper, storytelling