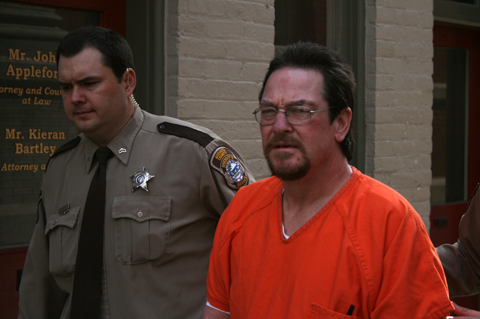 Draft man sentenced for pre-teen molestation
BY CHASE PURDY
The News Virginian
Even as attorneys packed their briefcases at hearing's end and the 15-year prison sentence sunk in for family members, Steven Stuart Marks wouldn't let go.
"May I speak with you, sir?" Marks, 50, asked Augusta County Circuit Court Judge Victor V. Ludwig.
Movement in the courtroom came to a halt.
"I'm not guilty, please understand," the convicted molester continued. "That would be a life sentence for me. I will probably be killed — it happens all the time."
Read the rest of the story at The News Virginian.
Labels: project 365, The News Virginian